Superior
Superior rooms are 20-30 m² in size. The rooms have a large refrigerator and a microwave oven. Some of the rooms also have a sofa and a coffee table. The room with extra amenities is also suitable for a longer-term purpose. The rooms have instant coffee and tea and a tea kettle.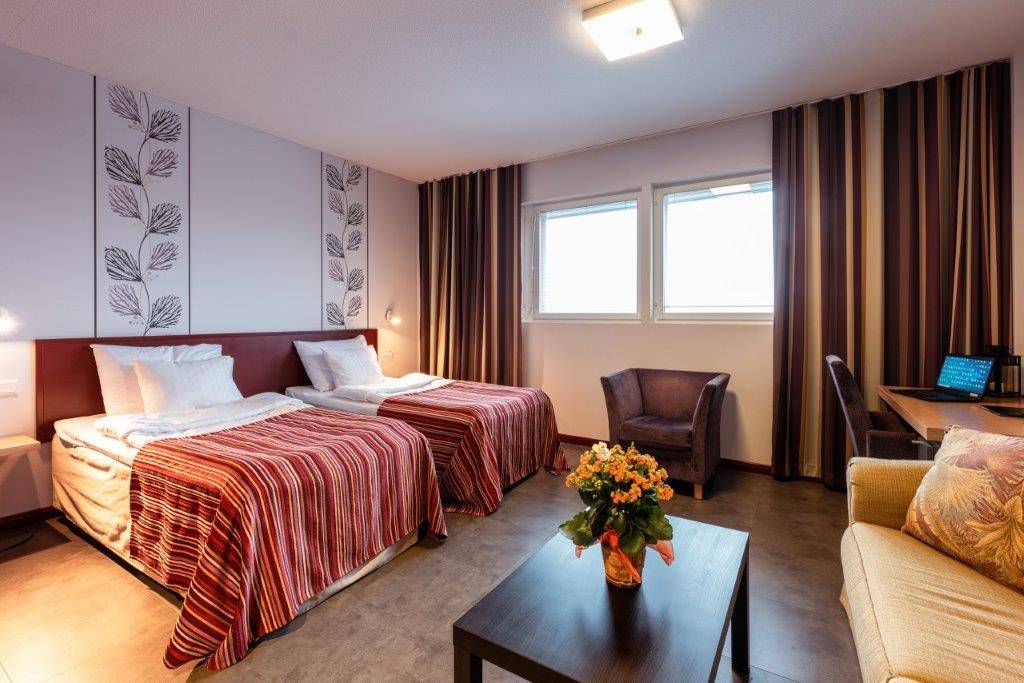 More information
The room has air conditioning, but no room-specific temperature control option. Superior rooms are located on the second floor. All Superior rooms have two beds. The room is cleaned at the end of the reservation. If it is a longer-term reservation, the room is cleaned every fifth day.
Remember that the accommodation price includes free use of the Hanhivaara sports center's gym, group exercise classes and their saunas!
Book a room!