Windowless triple room
The triple room without window is 20 m². There are three high-quality beds in the room. Instead of a window, the room has a light board to the Särkisalo archipelago. The room has a spacious bathroom. A windowless room is cooler than other rooms especially during very warm summer days. The rooms also have instant coffee and tea with a tea kettle.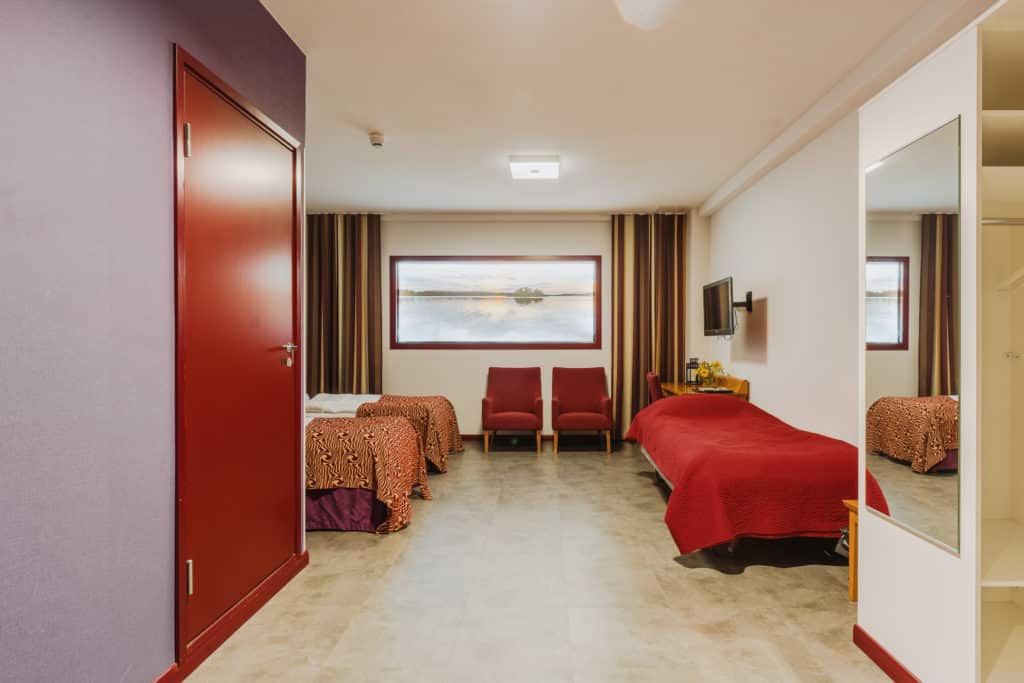 More information
The windowless triple rooms are located on the first floor. The rooms have air conditioning, but no room-specific temperature adjustment. The room is cleaned at the end of the reservation. If it is a longer-term reservation, the room is cleaned every fifth day.
Remember that the accommodation price includes free use of the Hanhivaara sports center's gym, group exercise classes and their saunas!

Book a room!