VIP Superior Apartment
An apartment where you will want to stay a little longer! The apartment is 50 m² and includes its own sauna, separate bathroom and toilet, a bedroom and a spacious living area. There are cutlery for four people in the kitchenette. Both water kettle and coffee maker are included in amenities.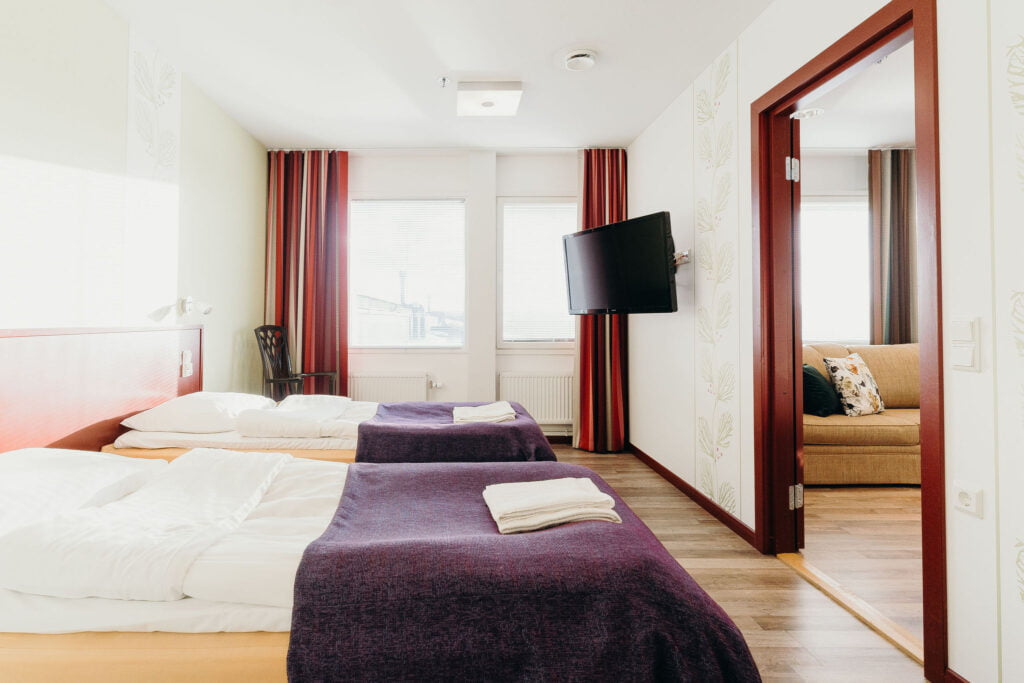 More information
The apartment has books and some toys for younger children. Separate beds can be found in the bedroom and a 160 cm wide sofabed can be found in the living room. The elevator from the main door brings you next to the apartment. There are no other rooms next to the apartment. With an air heat pump, you can regulate the temperature yourself. The location is on the second floor, above the main entrance. The room is cleaned at the end of the reservation. If it is a longer-term reservation, the room is cleaned every fifth day. Remember that the accommodation price includes free use of the Hanhivaara sports center's gym, group exercise classes and their saunas!
Book a room!